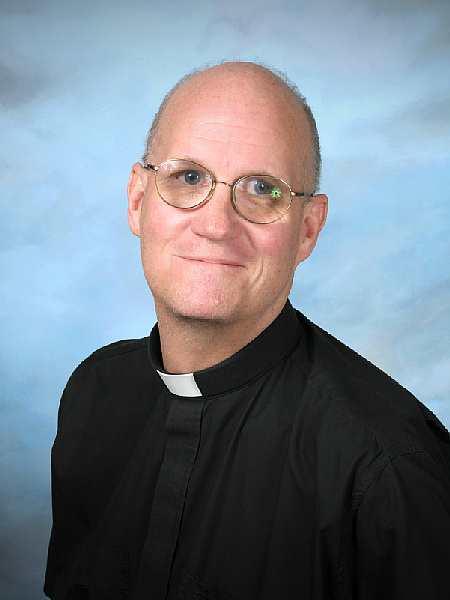 Dear SMA Community,
I pray daily for all of you in this time and thank you for helping to face these challenging times together. May God bless and protect us in facing this pandemic. We have been proactive in trying to meet the needs of our parish and school community for the long term. It begins with the heroic efforts of our parish and school staff. I am grateful for the amazing efforts of our staff and families in implementing the distance learning that began two days after the decision to suspend on-site gathering.
As you may know, in order to alleviate the financial devastation for our parishes and schools which the virus has produced, most of our parishes have applied and received funds from the Paycheck Protection Program under the Cares Act. The goal of these loans is to stabilize our parishes and schools and to preserve the jobs of our employees until the tremendous shortfalls caused by the stay-at-home effort abate.
For our schools, the loan funds will be spent immediately for payroll, benefit and other forgiveness eligible costs during the next eight weeks. It is vital that these funds be used in the following ways: providing funds for any budget shortfall for the current year that exists, the establishment of a reserve fund designed to enable the school to meet the economic and/or enrollment challenges that will come over the next school year, and finally, individualized financial assistance to school families who have been impacted by the pandemic and need tuition reductions.
As I began this letter with the idea that we are in this together, it also reminds us that we are together with others beyond our own parish and school community. To that end, we will be sharing a portion of our funds beyond the PPP with some of our more challenged Catholic schools in the diocese. This is a tangible sign of our unity in mission and ministry.
Please know that your commitment to this effort is so appreciated. Our witness to faithfulness amidst the challenges posed by this pandemic will bear great fruit for our families and community in the long term. I pray that all will be blessed with Eternal Easter joy in this time of challenge.
All my best in Christ,
Rev. Patrick J. Mulcahy