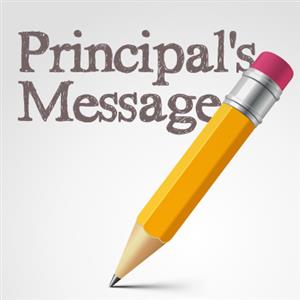 Dear Parents,
Welcome back from the long weekend! We are back to our daily routines…what a blessing!
We are currently planning for a fun-filled Catholic Schools Week beginning Sunday, January 31. It will look considerably different this year, but still an amazing opportunity to celebrate Stella Maris Academy and our commitment to Catholic education. Watch for the schedule of events in next week's Parent Newsletter. I would like to offer special thanks to our PTO officers and room parents for all of the support, great ideas and extra effort they have put forth for Catholic Schools Week and this entire year to help bring joy and celebration to our students and our staff. Please know how much you are loved and appreciated!
Have you purchased your new "spirit wear"? It's not too late…stop by the school office to see the display and take some home!
A million thanks for all of your continued support as we continue to utilize our creativity to make this school year both memorable and enjoyable for us all.
Stay Strong Stella…We Got This!
Blessings,
Francie Moss
Click here for Spanish