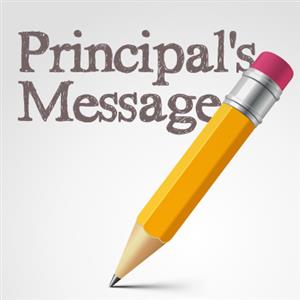 Dear Parents,
I would like to concentrate this week's message on gratitude and how we, as adults, can develop it in our children. Please refer to the article below for some wonderful ideas and information. As always, modeling this virtue is one very important key. Our children learn from our words and actions. I believe we sometimes underestimate the impact we have on our children. They are always watching and listening, even when we don't think they are.
I want to express my gratitude to our pastor, Fr. Pat and our supportive parishioners. Without their support through their prayers and generosity, our new gym would not have become a reality. As we celebrated our ribbon cutting ceremony yesterday with special guests, Director of Schools, John Galvan, Coach Sipper from St. Augustine High School, Dave West, our facilities director and of course Fr. Pat, I felt so grateful for how God has watched over Stella Maris Academy throughout this pandemic and by the amazing faith and commitment our school and parish communities have shown during these trying times. Our future as one "parish and school family" is bright and exciting! May we never take any of this for granted, and always be grateful for the graces that God bestows on us each day!
All are welcome to stop by to see our new Star Center Gym. Feel free to take some time to "shoot some hoops" while you are here!
Blessings,
Francie Moss
Click here to read article.