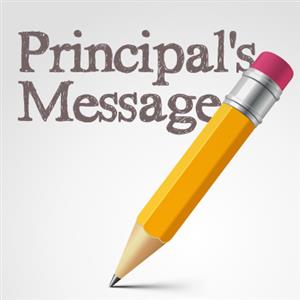 Dear Parents,
As you are all well aware, there are many conflicting opinions surfacing regarding the multiple COVID -19 restrictions that we have been abiding by over the course of this past school year. We have decided to continue to the "finish line" of the 2020-2021 schoolyear remaining consistent with the safety protocols that have successfully gotten us through this trying time. We have kept the health and safety of our students, staff and school families at the forefront of every decision we have made. Granted, occasionally they may have seemed excessive, but those decisions got us to where we are today…2 ½ weeks until we can claim victory over our COVID-19 year! So I invite you to remain vigilant in the safety practices we have in place for the remainder of this school year. We could not have done this without your support and relying on our faith that God is Good…All the Time!
Please note that in place of an article this week, I am sharing a brief video message from Mr. John Galvan, the Director of Schools for the Diocese of San Diego.
Stay, Strong, Stella!
Blessings,
Francie Moss