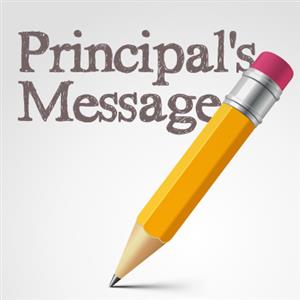 Dear Parents,
Too many blessings to count!!! Happy, happy first day of school to all of us! To see parents and grandparents walking students to their classrooms was priceless. The positive energy made my heart happy! I feel a great school year coming on!
One person missing on this special first day of school was our pastor Fr, Pat. His brother is very ill and he had to catch a plane, unexpectedly yesterday. Please keep Fr. Pat's family and his brother, Mark, in your prayers. Fr. Pat loves the first day of school as much as I do (well almost as much).
Please listen for more update phone calls from me tomorrow and Friday to help get you all through the "reentry" process. After this week the calls will be less frequent, an average of one every one to two weeks. Communication is paramount during these ever-changing times and you can count on us to keep you informed. Please feel free to call or drop by the office at any time. My door is always open to hear suggestions, concerns and commendations regarding how we are doing. We look forward to growing together to make Stella Maris Academy the very best it can be.
Blessings,
Francie Moss