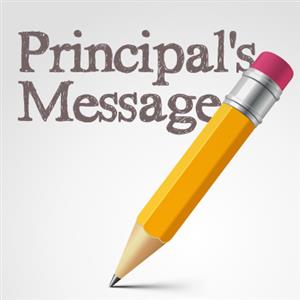 Dear Parents,
I hope you are enjoying the cooler weather as much as I am! Fall is in the air and the holidays are quickly approaching.
Here are some wonderful events coming up for our school community:
This Thursday (10/21) at 10:21 our school will participate in a statewide earthquake drill (The Great California Shakeout). This is a great way to make sure our students know how to react in case of this type of an emergency.
We have rescheduled our Living Rosary for Thursday, October 28 at 9:30 in the church. Parents are welcome to attend. Since we will be indoors, we ask that all participants wear facial coverings. This is such a beautiful way to honor Mary.
Friday, October 29 is a big day! We have two very special events. First, we ask that our students arrive to school dressed as their favorite saint. We will participate in a school wide "Saints Parade" around the block and end up in the church for a special Mass celebrating the Saints and their dedication to their faith. Later that evening, from 6:00-9:00 we will gather in the senior yard and the sports court for the return of our annual Halloween Carnival. This year we have combined it with our Family Fun Night. There will be food, games and lots of fun music and dancing. You may even get to toss a pie in a teacher's face! Please watch for all of the information in today's newsletter. Volunteers are needed to make this evening of fun happen. I encourage you to reach out to your room parent to see how you can help.
It is so nice to see the return of some of these wonderful community builders. God is so good! May we continue to stay safe and healthy as we keep moving forward during these uncertain times.
Blessings,
Francie Moss