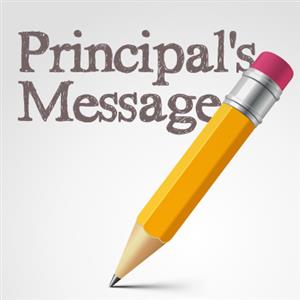 Dear Parents,
At the risk of sounding like a broken record…Thank you so much for all of your patience, support and understanding regarding our response to this new, extremely contagious, variant that we are battling. Please rest assured that we are doing everything within our power to keep our students and staff healthy and in good spirits. It is our hope that this will transfer over to your households as well. I encourage you not to jump to conclusions if a student or staff member is absent. This is traditionally cold and flu season and we are seeing some cases of these as well as Covid. We must continue to stay strong and stay flexible as guidelines change frequently. I am committed to keeping you informed and the lines of communication open.
Catholic Schools Week is quickly approaching (Sunday January 30-Friday, February 4). Please watch upcoming newsletters for our schedule of fun events. Unfortunately, we will not be able to celebrate with our grandparents here on campus this year. We pray that we can welcome them back next year during Catholic Schools Week.
It's that time of year when our students are experiencing "growth spurts". We are noticing skirts , jumpers and skorts getting very short. Please stop by the school office to trade out or purchase longer skirts and skorts or jumpers. Please remember that skorts have the same length requirement as skirts. As stated in our handbook, shirts, skorts and shifts(jumpers) should be no shorter than 2 inches above the knee. We thank you for your cooperation.
Are you interested in assisting us in planning this year's Gala? It is always a wonderful celebration. We need as many hands helping out as possible. The theme of this year's event is "Denim and Diamonds". Please contact me or watch for committee meeting dates and times in upcoming newsletters.
As we approach a long weekend celebrating Martin Luther King Jr. may we enjoy some rest and relaxation as we appreciate and celebrate the beautiful diversity of all of our brothers and sisters in Christ.
Blessings,
Francie Moss