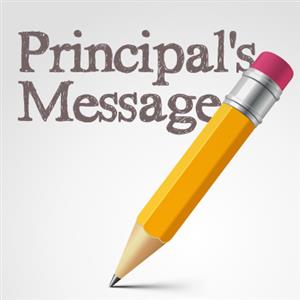 Dear Parents,
You will be pleased to hear that today I am making the conscious decision to share a "COVID-free" Principal's message with you. I am sure we can all use a brief break from the mandate updates, decision tree changes and quarantine recommendations.
Catholic Schools Week is quickly approaching. We will be celebrating our wonderful school at the 9:00 parish Mass on Sunday, January 30. Children are invited to sing in the choir. I will be handing out free dree coupons to any students that wear their Mass uniform that morning. The remainder of the week will be filled with celebrations of our teachers, staff, students, parents and grandparents.
Before Catholic Schools Week even begins, I would like to recognize the generosity and support of our school parents. Your support of our outreach projects such as the third grade class "Coat Drive" and our current "Dog and Cat" Rescue Supplies is sincerely appreciated. Your empathy and compassion do not go unnoticed by your children and the entire school community. Thank you!
Are you interested in preparing for the upcoming Lenten season? Please refer to the information in today's newsletter regarding a special series of 5 consecutive Tuesday evenings of walking step-by-step with Jesus during the final days of his life here on earth. This will provide a wonderful opportunity to gather together for some school family fellowship following the presentation. I hope to see many of you there. Please contact the parish office to sign up in advance.
Have a great week, please stay healthy!
Blessings,
Francie Moss