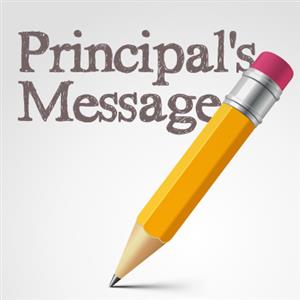 Dear Parents,
Congratulations to all of our students, staff and parents for making our transition from mandatory masking protocols to parent choice protocols such a positive experience. All students and school staff were treated with respect for the various decisions they chose to follow. I was very confident that this would be the result, but it was just amazing to see it in action. What an amazing community we have at SMA! Just a note, we are still required to follow the Decision Tree for group contact tracing and quarantine as well. We will continue to notify families of students considered to be "close contacts" as well as continuing our on site testing procedures. Thank you for your continued patience and understanding.
Additional congratulations to Coach "D" and our students for a successful Academic Spirit Run! Please continue to collect and send in donations. We will be accepting donations through March 25. Please refer to the donation link in this newsletter SMA Strong!!!!!
We are beginning to get that Denim and Diamond "Gala Fever"!!!! Please watch your emails for an RSVP email next week. Your registration fees paid at the beginning of the school year included 2 tickets to this event. So don't miss out…RSVP by the deadline that will be included in the RSVP email next week. We may have a sell out! Additional tickets will go on sale for $150 per person as soon as our parents have had the chance to reserve their seats. Please refer to today's newsletter for women's fashion ideas for this event. Men's ideas will be included next week. This promises to be an enjoyable evening for all!
Blessings,
Francie Moss