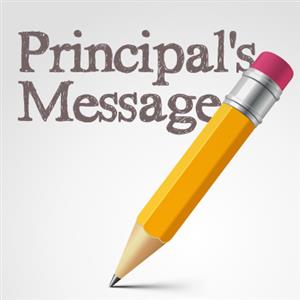 Dear Parents,
Many thanks for all of the support you have given us regarding the changes/shifting of positions for the upcoming school year. The letter / sent out to you earlier this week was very well received. Our staff is excited to return in August and enthusiastic about the positive, refreshing changes some of our staff has chosen to take on. I am actively seeking to hire a 5th grade teacher. Please keep me in your prayers as the interview process proceeds. I am confident God will continue to watch over SMA and send us the best fit for our wonderful school.
Mark your calendars for 2 upcoming events. Next Wednesday, from 5:30-7:00 PM we will host our annual STEAM Night event in the parish hall. Come and experience some fun and fascinating science activities, good food and great community building. I am so happy we are able to bring back this much-loved evening for our families.
Just a reminder regarding pets on campus…I am a dog lover and I understand the close relationships many of us have with our pets. Please remember that we do have students that are extremely afraid on dogs. Therefore, we ask that dogs are not brought on to the school grounds. This includes sports fields during weekend athletic games and after school sport practices. Our facility insurance carrier has also advised us that animals on campus are a serious liability. I thank you in advance for your continued support.
Blessings,
Francie Moss