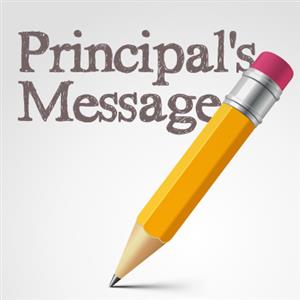 Dear Parents,
As the end of this school year quickly approaches I encourage you to assist the teachers and staff by reinforcing the importance of "finishing strong with your children. The final weeks of the school year are always the most difficult to keep our students focused and engaged. This is completely understandable with summer fun just around the corner.
Please check out the invitation, in today's newsletter, inviting all of our families to the local "Book Signing" event" that will be celebrating our very own 2nd graders. Come join in the fun and congratulate our students. It will be a fun-filled family event with refreshments, art and, of course, lots of "Welcome Baby Hummingbirds" books.
Additional congratulations to our students that celebrated their First Eucharist this past Saturday. It was a beautiful day to receive Jesus for the first time! Special thanks to Mrs. Campagna for her planning and all of her work on this beautiful Mass. Thank you parents for your support and assistance in the preparation of your children for this sacrament. Thank you to Fr. Pat for his beautiful message to our students and their families.
We are almost there….just a little over two weeks…hang in there! Stay Strong Stella!
Blessings,
Francie Moss