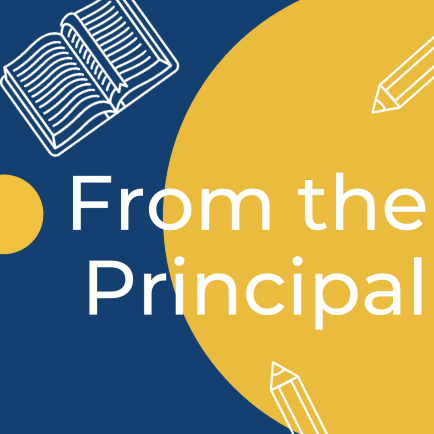 Dear Parents,
Many thanks for all the trust and support you have shown to us over the past week The SMA community is truly one of empathy and compassion. We will continue to remain vigilant and committed to the safety of our students and staff.
This is an exciting week for our school community. On Friday we will celebrate All Saints Day (a bit early) by dressing up as our favorite saints. We will gather in the parish hall at 10:45 to learn some interesting facts about the lives of the saints. We will then proceed out of the hall to Girard to begin our annual "Saints Parade" led by our music teacher Mrs. Andersen and myself. Parents are welcome to join us as we walk around the block and back into the church to begin Mass. We are so appreciative to our Friday Mass security officer and SDPD for their presence to ensure our safety as we share our faith with our neighbors in "The Village".
The fun will continue into the evening as we celebrate our annual "Family Fun Night"! We are so excited to be bringing this event back into the junior yard. Our Dads Club will be grilling hamburgers and hot dogs outside of the parish hall. Also in the parish hall, our 7th grade Spanish class will be selling some treats. All cash donations for these treats will go directly to Hurricane Relief in Puerto Rico. Your generosity will be greatly appreciated by the community of Ponce that I visited this past summer with Dr. Amador. Back in the junior yard there will be music, dancing, games, a Haunted Trail, and tons of fun with an energetic DJ and his crew. We cannot forget the opportunity for some lucky students to throw a pie at the face of a teacher, the principal or even our own Fr. Pat! Don't miss out on the raffle for this memorable experience. Special thanks to Celia Helliar and her PTO team, as well as classroom parents for all of their work on this, much loved, event! See you, this Friday for some family fun from 6:00-9:00 p.m.
I have been able to acquire a copy of the talk that the anti-bullying speaker, Jodee Blanco shared with some of our parents in September. Please watch for that video in next week's newsletter.
As we continue with our preparations for our accreditation visit next school year, I ask that you please review the revision of our Schoolwide Learning Expectations that can be found below this message. If you have any input, please feel free to let me know. These expectations are to be concise and measurable, while aligning with our school Mission Statement. Thank you for taking the time for checking them out.
Blessings,
Francie Moss
Click here for Spanish