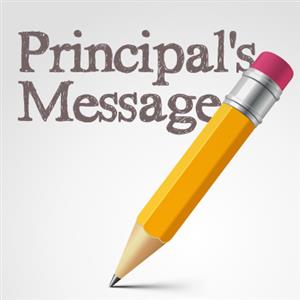 Dear Parents,
Now that Halloween is in our rearview mirror we are headed towards Thanksgiving. Please watch your email for information from your room parent regarding our annual Thanksgiving Basket donations.
In last week's newsletter, I shared that I would present our school discipline policy this week. Please note that you can find that policy below this letter. You will also find a link to the parent presentation that Jodee Blanco shared with our parents in September.
While we are on the topic of school discipline, I encourage parents to remember that we are diligently working to foster good habits and provide engaging lessons that promote positive choices and kind and thoughtful behavior among all our students. I also recommend prudence for all parents if you are participating in classroom "chats" or any other social media platforms involving other school parents. Speaking and sharing information regarding children other than your own can become divisive, can be misunderstood, and can lead to an environment where others feel excluded and judged. We are not a private school…We are a Catholic school where we support one another in difficult times and celebrate one another in good times. Should you have concerns, the most effective plan of action is to speak with your child's teacher. It is easy to get caught up in the "talk" when we are part of a small community. So, let's keep that "talk" positive and productive and focused on the accomplishments of your own beautiful children.
As always, I thank you for your support and continued prayers! I thank God every day for this wonderful school, and you are all a big reason that it is so amazing!
Blessings,
Francie Moss