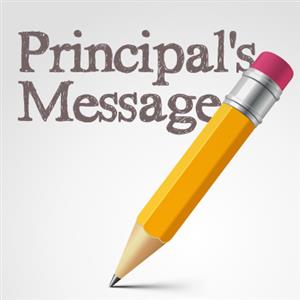 Dear Parents,
Aloha and Mahalo to all our parents, friends, teachers, and parishioners that supported our "Aloha Nights" Gala last Saturday. What an enjoyable evening filled with music, food, beverages, and support for our wonderful school! We are currently running a "Second Chance Silent Auction" for items that were not bid on or for items that were purchased and re-donated for another round of bidding. Please note that this auction is located on the same site as the previous auction. It will be active through May 15. Special thanks to Bianka Escobedo, our gala chairperson as well as her committee members…Mayling Garrison, Karla Onstott, Elena Rubio, Shannon Mann, Jessica Duran, Meghan Matthews, Jessica Wackenstedt, Laurence Frost, and Lisa Greene. What an amazing team! Let's not forget our auctioneer, Fr. Pat, and his assistant Jim Watson!
I hope to see many of you at this evening's "Night of Art and Music". Our school band will perform from 5:00-5:40 then our student art will be on display from 5:40-7:00 PM. This is a wonderful opportunity to come together to show our appreciation for the amazing fine arts opportunities our students participate in.
This is such a busy month! Summer will certainly be here before we know it! Please mark your calendars for the following events…
May 12 – Student of the Month Assembly (8:05)
Fr. Pat's Birthday
May 13 – 1st Eucharist (11:00)
May 17 – International Lunch
May 23 – Parent Presentation Regarding Online Safety for Children (5:30)
May 24 – Spring Sing (6:00)
Whew! I am tired just looking at this list!
Blessings,
Francie Moss