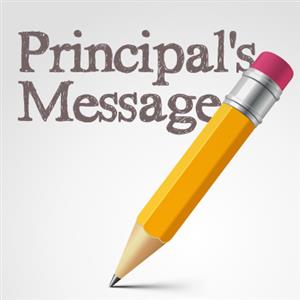 Dear Parents,
Happy May to one and all! It feels like spring is finally upon us. What a great opportunity to spend time outside in our yards or safely on our beaches and trails. We began this month with a beautiful school Mass last Friday honoring Mary. The May Crowning definitely looked different than in past years. Many thanks to all of the families that stopped by the junior yard to drop off flowers and to Fr. Pat, Fr. Joe and Deacon Jim for assisting us in our celebration.
Our teachers and students continue to work diligently each day as we inch closer to our final days of this school year. Last week I explained the procedure we will be following for TK-5th grade report cards. This week I will be addressing our middle school reporting procedure. I am pleased to announce that we will be utilizing the same report cards that have been distributed in the first two trimesters of this school year. Teachers and students have been working to cover as much curriculum as possible during these past weeks of distance learning. Some of our teachers have even reported to have covered more material than in past years. I encourage parents and students to continue to check School Speak on a regular basis to keep up-to-date on grades in all classes. Please remember that teachers hold regular office hours to assist students that have questions and to address parent questions as well.
In next week's newsletter I will be addressing the upcoming end of the school year plans for collecting textbooks and school materials as well as distribution of student personal effects and yearbooks.
In closing, please take the time to read a letter from our pastor, Fr. Pat that is included in this week's newsletter. Have a wonderful week!
Blessings,
Francie Moss