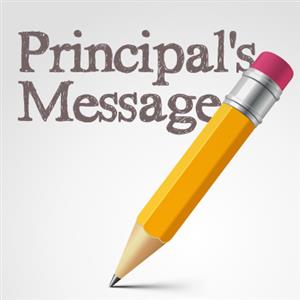 Dear Parents,
What a week it has been! We began celebrating the 72nd birthday of Stella Maris Academy this past Sunday at the 9:00 parish Mass followed by a cupcake celebration in the church courtyard. Many thanks to the families that attended and to the children that showed their school spirit by wearing their dress uniforms On Tuesday, we showed our love for our school by calling a "Spirit Wear Day"! Once again…Happy Birthday, SMA! We are all so blessed to be part of this school/parish family.
ATTENTION ALL PARENTS: Save the date of Thursday, September 26 from 8 A.M. to 9:00 A.M. and attend "Coffee With the Principal". We will be welcoming Mr. John Galvan, the director for the Office for Schools of the Diocese of San Diego. Mr. Galvan will be speaking to us on the topic of adults and their "Faith Journey". He is a dynamic speaker with a rich history in Catholic Schools. There will be time to chat and visit with me, Mr. Galvan and other parents as well. If you plan on attending, please email me at fmoss@stellamarisacademy.org by Monday, September 23 with the number of people attending. This will help to assist us in planning and set up for this event. I hope to see many of you there.
Don't forget that our annual "Family Fun Night" is right around the corner! The fun will take place in the Junior Yard on Friday, September 27 from 6-9 P.M. Coming together for an evening of fun strengthens our community and creates lasting memories! I will see you there!
With Warm Blessings,
Francie Moss