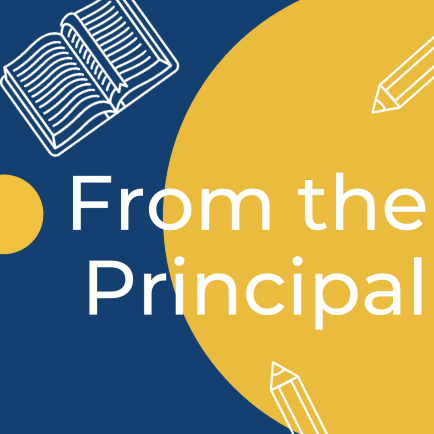 Dear Parents,
The final countdown is on! We are preparing to welcome our students back in only one week! The staff has been in meetings and working in classrooms to make sure our school year gets off to a great start! We even received a special blessing from Fr. Pat at yesterday's morning Mass.
I am looking forward to meeting with our new families on Monday, August 21 at 5:00 PM in the gym, located in the admin building (Building "A"). Please note the change of venue due to a different meeting scheduled in the parish hall.
Don't forget to drop off student supplies this coming Tuesday between the hours of 9:00 and 11:00. This will help to make the first day of school less hectic. While you are here, feel free to stop by the office to check out our new "spirit wear"! We have some fun new styles.
Finally, please plan on joining us for coffee and sweet rolls in front of the school office on the first day of school after you drop your children off to their new classrooms. Let's make this the best "first day of school" yet!
Blessings,
Francie Moss