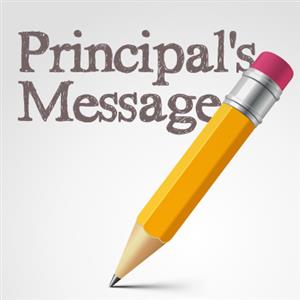 Dear Parents,
What a wonderful way to celebrate the Saints whom we try to model our lives by! Today's assembly, parade, and parish/school Mass were such a beautiful expression of our faith and of those who have lived and modeled their faith to us all. It was amazing to see so many parents join us as well. Your support means the world to us!
As we move forward into November, we are looking forward to the Celebration of our Veterans and Active Military in the junior yard on Thursday, November 9 at 8:05 AM. CALLING ALL PARENTS, RELATIVES, and FAMILY FRIENDS…if you are a veteran or active military, please plan on joining us for this very special prayer service.
The holidays are upon us! It is such a magical time of year where we will be joining our parish family by focusing on "AN ADVENT OF PEACE". I look forward to us all pulling together as one parish and school community to model peace to our brothers and sisters; through prayer and service.
Blessings,
Francie Moss