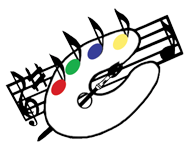 Tonight SMA is hosting the annual Night of Art and Music in the Parish Hall from 5-7 pm.
Also on campus, we will be offering a TK and Kindergarten information night from 5:15-5:45 in the kindergarten classroom.
We are also offering incoming 6th grade families to stop by the 6th grade classroom to learn about our middle school program and what we offer at SMA. This event will take place from 5:00-5:30 in the 6th grade classroom.
We hope you can join us!